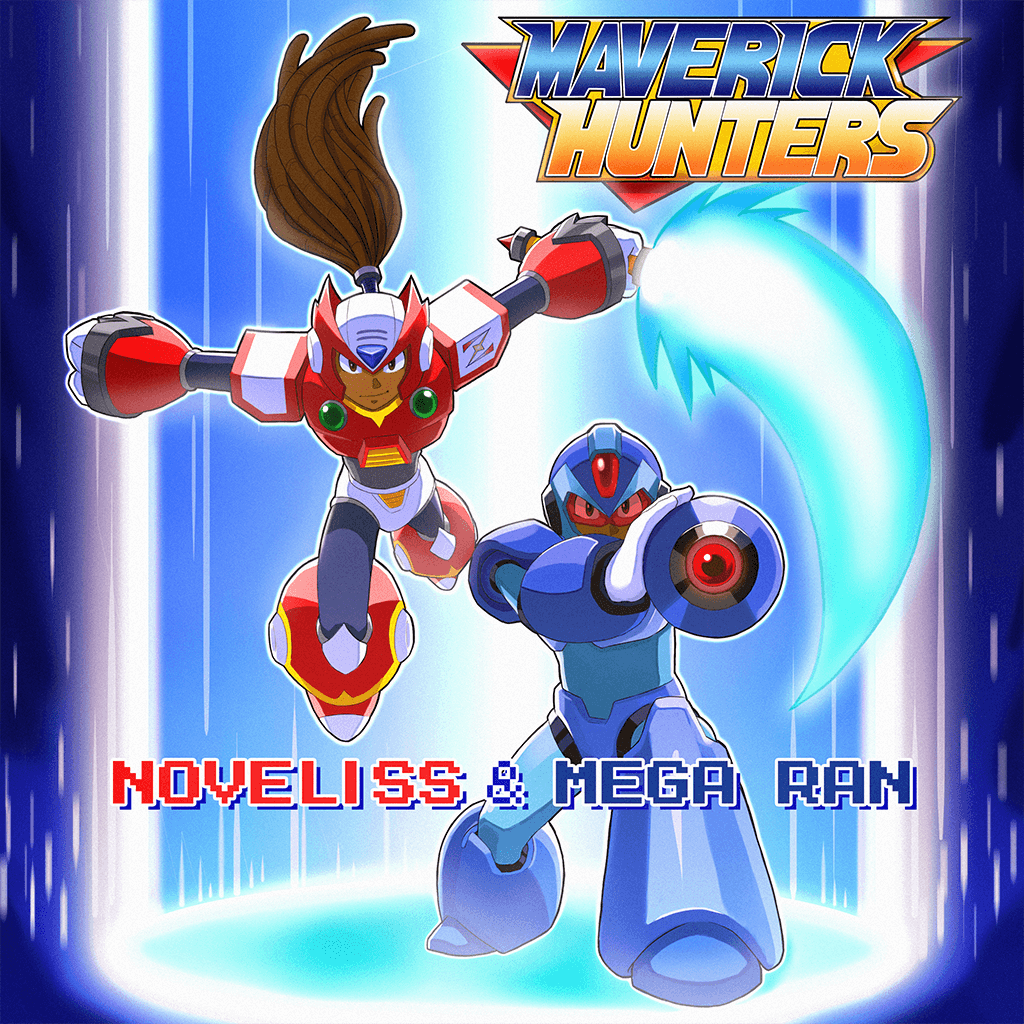 Maverick Hunters - 12" Red & Blue Signed Vinyl
Pickup available at Hello Merch
Usually ready in 24 hours
Maverick Hunters - 12" Red & Blue Signed Vinyl
Hello Merch
Pickup available, usually ready in 24 hours
850 W Lincoln St
Phoenix AZ 85007
United States
In the Megaman videogame universe, The Maverick Hunters are an organization founded by Dr. Cain, dedicated to protecting humans and the world at large from Maverick attacks. Through years of games and sequels, the Maverick Hunters remain dedicated to their mission of making the world a better place. The two most notable members are X, created by Dr. Light; and Zero, successor of Bass and the greatest creation of Dr. Wily.
Much like X and Zero, after sharing stages in the US and Japan, Otaku emcees Noveliss (of the group Clear Soul Forces) and Mega Ran have joined forces over a mutual love of hip-hop and video games to present the album "Maverick Hunters."
The two tell stories of our changing world ("Dear Summer"), not-so-distant memories ("Memory Card") and even pro -wrestling ("Clash Of The Titans") over classic beats by mainstay producers Hir-O Beats, Yon Li and DJ DN3.
The vinyl features two bonus tracks: Ran and Nov's first collaboration "B Fine," produced by Vibesounds, and the unreleased "When It's Over" produced by Young RJ of Slum Village, and featuring RoQy TyRaiD.
Much like the heroes the album is named after, the album has arrived to bring about a positive change in a sea of uncertainty. Our two heroes are dedicated to the cause, which should be apparent in every lyric and beat. The era of the Maverick Hunters is upon us.
Tracklist:

01. Complete The Mission
02. How Many Lives
03. Dear Summer
04. Reploids
05. Clash of the Titans
06. Bubblegum Crisis
07. Memory Card
08. Imposter Syndrome
*Please use caution with USPS Media Mail. This method is offered as an old school budget service for physical music, but highly discouraged, as it poses a greater risk for delays and damage.